My Home Page
Welcome to my new classroom website!

I will be spending some time getting everything together but would appreciate any suggestions along the way.

There are many areas to the website that I know you will find great value in. My goal is to make the website not just a tool for me, as the teacher, to connect with parents, but also a learning tool and resource for the students.

Currently up and running are daily homework assignments, classroom news, and resources to use at home.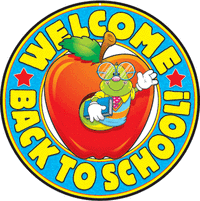 Related Links
A systematic phonics approach, in conjunction with phonemic awareness practice, is perfect for preschool, kindergarten, first grade, second grade, special education, homeschool, and English language development (ELD, ELL, ESL).

Games and activities include: alphabetical order, upper-case and lower-case letters, counting numbers, connect the dots, numerical order, shapes, additon, e-storybooks and holiday games.

PreK to 8th grade math Practice.