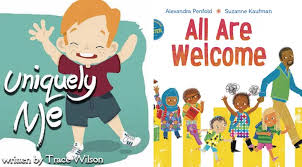 Nellie K. Parker School Library

Welcome to an exciting 2021-2022 school year! I am delighted about coming together in person again to read new and inspiring books! The first day of school will begin on September 7th, 2021, and the first few weeks of school, the lessons will center on bonding with one another and reading exciting books. After getting to know names, we will continue our lessons to read and discuss "How to Care for a Book." Later in the year, we will begin to combine and read fiction and non-fiction books about our communities. In addition, students will learn how to navigate and search online tools, interact, and create projects to follow up about the stories read in class.
I look forward to the first school day to welcome our Nellie K. Parker families to "The Greatest School in the World!"